20.11.21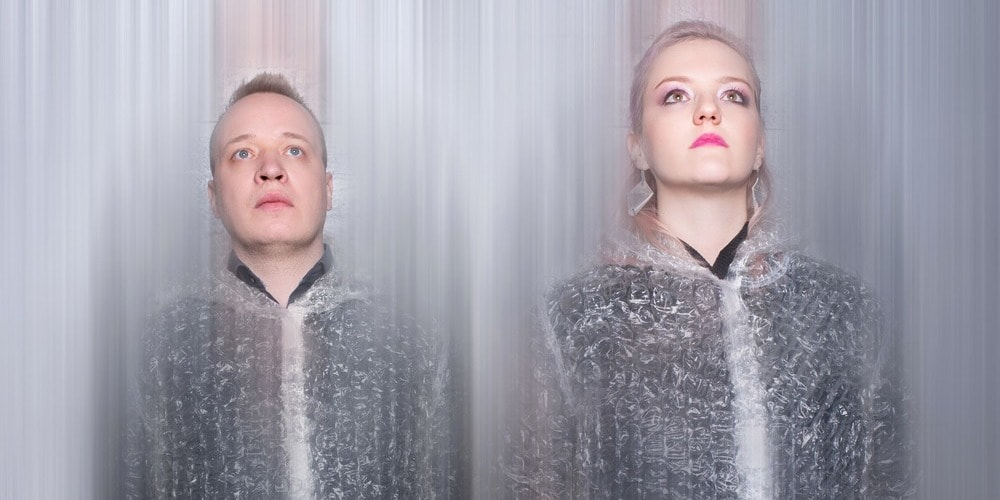 Imitation

20.11.21 in Berlin, Badehaus
Tickets – Imitation
Berlin
---
Informationen
Imitation is an emerging indietronica duo by Zsanett Pápai and Bulcsu Gödri. Their music is somewhere in the triangle between The Knife, Björk and Bonobo. They describe their tone as weird pop and no style which reflects the formation's uncompromising urge to express themselves without boundaries and to combine different genres like minimal electro, trip-hop, trash, avantgarde with a unique touch and poignant voice.
Bulcsu creates a musical universe with detached, melancholic, cold and quirky tones which is complemented by Zsanett's intimate, reflected and freewheeling singing.
Their debut album THE ORIGINAL has been released in September 2018. It explores a vast artistic range from protest songs to personal and lyrical pieces and bizarre role songs.
The critically acclaimed album got the duo into the top 3 cult bands of 2018 and was chosen into the best albums of the last 10 years – on the list of contemporary culture magazine KULTer.hu
"The LP recalls Björk's best time." – KULTer.hu
In September 2021 the second album Artificial by Nature has been released –
featuring e.g. Zsolt Kaltenecker and Bálint Gyémánt.
It contains "melancholyc electronica, danceable experimental songs and epic ballads" and "it also explores further into the realms of glitchtronica and expression methods through fragmentation and inaudibility".
Pápai Zsanett – vocals + effects
Gödri Bulcsu – Akai MPC X
The event will be realized with the support of NKA (National Cultural Fund of Hungary) and Hangfoglaló Program.