02.06.22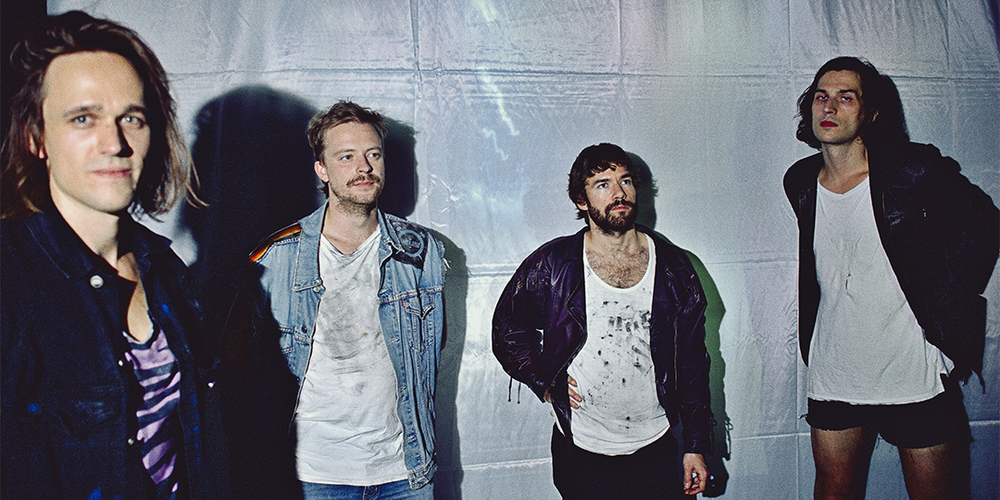 Badehaus Presents:
Sid Vision

+ Lobby Boy 02.06.22 in Berlin, Badehaus
Tickets – Sid Vision
Berlin
---
Informationen
Support: Lobby Boy
Sid Vision is the moniker of Berlin-born Sidney Klein, an acclaimed multi-instrumentalist with a taste for seventies Mellotron grandeur à la early Genesis, the genuine and youthful performance of a Jeff Buckley and the spherical sound excess of the last two Talk Talk records.
A broken wrist from a drunk fight turned Sidney from being a drummer into a guitarist and inventive songwriter embarking on a decade long quest for his own individual musical language - together with his brother Paul on drums. As a result, the band released their self-produced debut album Feverishin 2019, presenting a haunting collection of enigmatic songs and sounds, leaving labels and the music press baffled as to what genre they ́re dealing with.
After several personal changes in the constellation of the band Sidney began venturing new paths rearranging Sid Visionas his solo project. He subsequently released the space pop hymn Week 67, raising his voice for a youth in protest in times of a global climate crisis.
After a wild year of touring both solo with Sid Visionand as a hired gun for Berlin punks Vizediktator, he is currently back in his self-built studio working on his next sound shifting album which will be released in early 2022. Sid Visioncurrently fronts a four-piece band consisting of Juls Kirchmer (Drums), Marc Gundermann (Bass) and Erik Zaiser (Keys).
(Text: Max Paul Maria)