28.01.22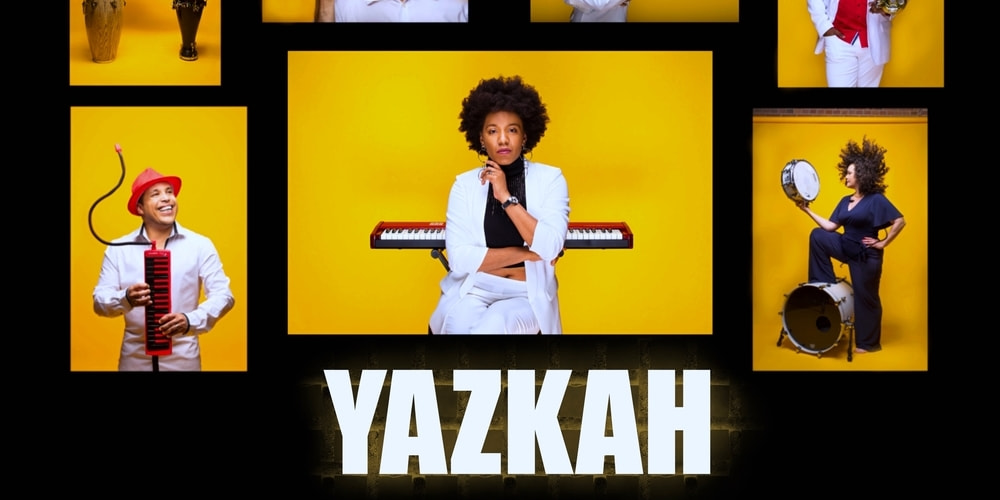 Badehaus presents:
Yazkah

28.01.22 in Berlin, Badehaus
---
Informationen
28.01.2022
Badehaus
Doors: 20:00 / Start: 21:00
Seated show with 2G+ regulations and limited capacity.
Yazkah
Yazkah's music combines different musical genres: funk, Afro-Cuban rhythms, World and Electronic music.
The basis of the distinctive and original sound consists of powerful drums and percussion led by Yazkah's powerful rhythmic voice. A punchy bass and brass instruments round off a sonority that leaves no one indifferent.
On stage, a wide variety of instruments are used with the aim of spreading pure energy and celebrating a great show together with the audience.
The band founded by Yahima Piedra ( Yazkah) in 2019 manages in a range of 6 months to participate in : Global Festival Creole 2019, World Wide Music Festival 2019, And to do several concerts in Berlin : Pffeferberg Haus 13, Badehaus ( as part of the project "Rejoice" ).
In January 2022 they release 2 of their first singles and their first video clip.
Magic comes from the hands of:
Katrina Marrupe (Drums) / Alexander Falcon (Keys and Percussion) / Vito Giacovelli (Percussion) / Kevin Klein (Bass) / Vit Polák (Trompet)/ Jonas Lafont (Sax) / Baron Arnold (Trombone), Yazkah ( Lead Vocal/ Keys).
Gefördert von der Staatsministerin für Kultur und Medien & der Initiative Musik im Rahmen der Förderung "Neustart Kultur".