18.02.22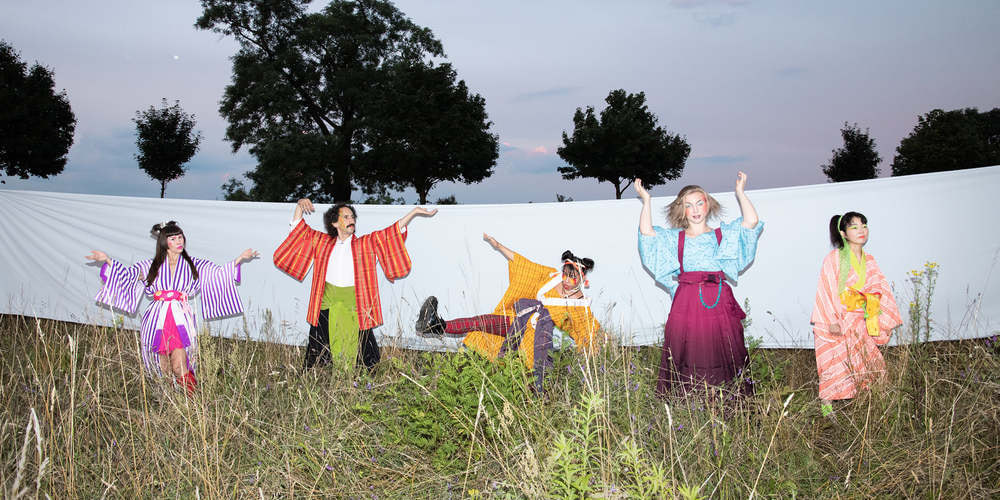 Mitsune

18.02.22 in Berlin, Badehaus
---
Informationen
Doors: 7pm
Start: 8pm
Support: Shingo Masuda (live)
DJ ONONiiONIONIION (vinyl set)
Mitsune invites you into their world of folklore, emotional storytelling and vibrant global fusion. Led by a trio of female shamisen players, accompanied by percussion and contrabass, the genre-bending group take their love of Japanese folk music and infuse it with eastern blues, jazz, rock and cinematic music, to create a uniquely addictive sound.

Their new album 'Hazama' (Japanese for 'in between') explores the feeling of being in limbo, caught between worlds. Filled with uplifting group vocals, driving beats and an exciting array of instruments including shinobue, ney, qanun, koto and Tsugaru shamisen, the group immerses you in an intricate and beautiful world of sound, melody and harmony.

Mitsune is thrilled to present songs from 'Hazama', featuring performances from some special guest instrumentalists, in a one-off concert at Badehaus, Berlin.
Gefördert von der Staatsministerin für Kultur und Medien & der Initiative Musik im Rahmen der Förderung "Neustart Kultur".