08.12.22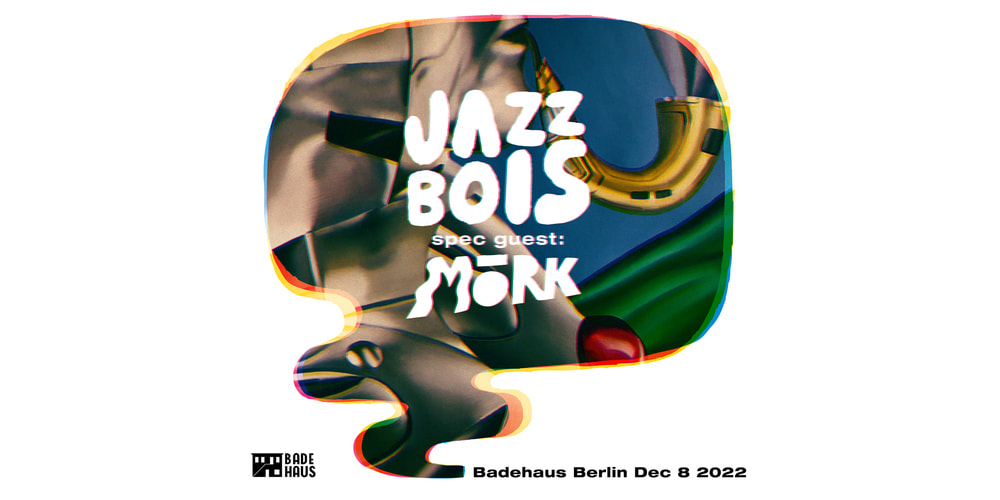 Jazzbois + Mörk

08.12.22 in Berlin, Badehaus
Tickets – Jazzbois + Mörk
Berlin
---
Informationen
08.12.2022
Badehaus Berlin
Doors:19:00
Start: 20:00

Jazzbois
Jazzbois is a jazz-hiphop fusion trio from Budapest, Hungary. Their debut album "Jazzbois Goes Blunt" had a strong impact on both the jazz and hip-hop scene, creating a unique psychedelic flavored fusion that shacked the bones of jazz masters and beat lovers alike. As complete newcomers into the scene they were recognized by many key figures in the industry, receiving support from Joe Kay (Soulection), landed on multiple editorial playlists on Spotify & Apple Music, they got spinned on worldwide.fm and even in the office of the legendary jazz label - Brownswood Records. Beneath the streams however the full Jazzbois experience happens when they play live. Since all of the tracks are results of pure improvisation, cosmic energies collide every single time they play together. A truly unforgettable musical experience.
Mörk (H, D)
Psychedelic Soul
A hand-drawn circle with a line on top introducing a sound you wouldn't expect from Hungary, that is
too catchy to be Jazz,
too diverse to be Pop,
too groovy to be Indie,
too trippy to be Funk,
too deep to be party,
yet too weird to be taken seriously.
Mörk's explosive Soul and Funk based performance is a musical journey through a micro-universe of different styles, sounds, emotions, stories, characters and philosophical questions. Uncompromised self-expression, improvisation and audience participation are always to be expected!