10.10.23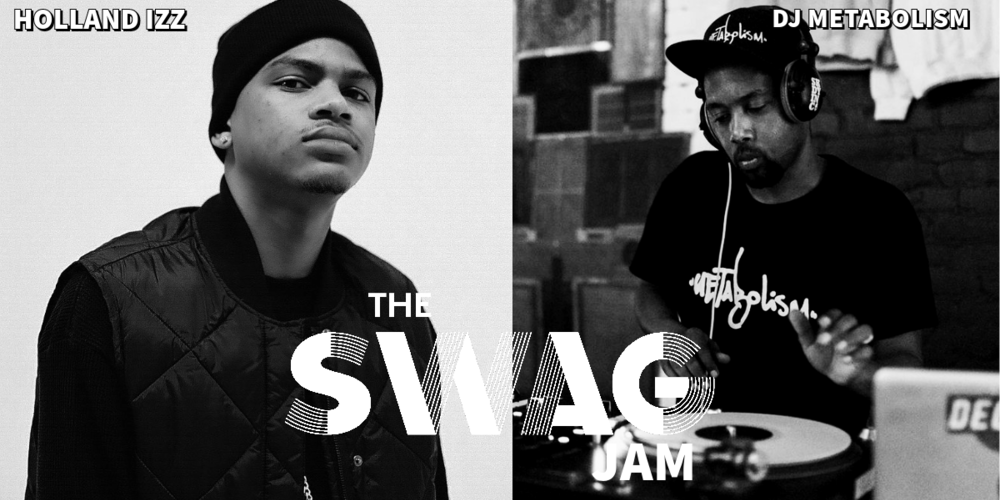 The Swag Jam

Holland Izz + Dj Metabolism 10.10.23 in Berlin, Badehaus
Tickets – The Swag Jam
Berlin
---
Informationen
Berlin's finest live Hip Hop Jam SessionSpecial Guests / Open Mic / After show DJs
Door open: 8pm / Show starts: 9pm
Special Guests: Holland Izz + Dj Metabolism
Entry: 7€ before 9pm / after - 10€
The Swag Jam is a weekly live hip-hop jam session by the Berlin crew The Swag, which mainly offers Berlin hip-hop artists a stage and promotes them on their way to professionalization. Essential parts of every Swag Jam program are the open mic sets and the presentation of special guests, who mainly come from the Berlin hip-hop scene.
With 10 years behind us, filled with memorable and legendary nights of creativity, collaborations, special guests, open mic, networking, beautiful energies, and beautiful music, we invite you all to come and join the ever-growing community.
!! The SWAG JAM will not tolerate any form of Racial, sexist, misogynistic, or homophobic behavior and beliefs. Our religion is love and the language is music and art. So come one come all. !!
https://www.youtube.com/watch?v=TqCGaBM11xc