12.12.18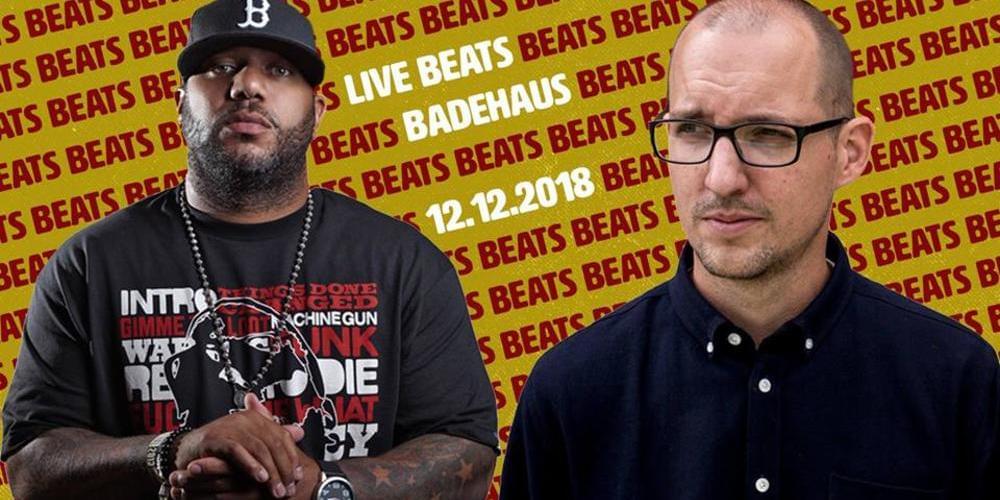 Apollo Brown & Suff Daddy live!

+ DJ Set by Àbáse 12.12.18 in Berlin, Badehaus
Tickets zu Apollo Brown & Suff Daddy live!
Berlin
---
Informationen
Detroit producer Apollo Brown has made a name for himself as one of Hip-Hop's most legendary new producers while maintaining a golden era sound. His production credits are a who's who of Hip-hop greats from Danny Brown to Ghostface Killah, Ras Kass to WESTSIDE GUNN. Even Chance The Rapper used a pair of Apollo beats on his debut mixtapes. Known for bringing the best out of musicians, Apollo has a knack for making timeless classics.
Apollo's credo is simple: "Everything I make, I try to make it my favorite album of all time."

Suff Daddy is a Berlin beats legend, but his carreer is far more than local. He's among the leaders of the German beat producer scene, which has dedicated itself to instrumental hip-hop productions with electronic influences.
He's founded producer Allstar Group Betty Ford Boys along with Dexter (Producer) and Brenk Sinatra and has collaboration albums with star producer Ta-ku from and Torky Tork.

Àbáse is the latest jazz surprise from Hungary. As a keyboard player, musical director and DJ, he's been an active part of the versatile Hungarian music jazz and hip-hop scene for a number of years. His debut single "Skeme Goes All City" has brought him international attention and shortly after he was touring with the mighty Melbourne neosoul/jazz/bebop collective 30/70.
For this show he will warm up with a fine selection of HipHop vinyls.